---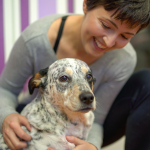 Marta Banat
All Paws Massage
Vancouver, BC
Service Specialty:
Small Animal
Large Animal
Energy Modalities
604-700-4107
marta@allpawsmassage.ca
www.allpawsmassage.ca
Marta Banat is certified in small and large animal massage and is Master Reiki teacher. She has also received training in Manual Ligament Therapy, TTouch, acupressure, animal communication, image therapy and vibrational healing. Each session is tailored specifically to the unique needs and challenges of the animal client. She works together with your animal companion to release tension, restriction, pain, and stiffness, to maintain or improve mobility and to bring a sense of ease and relaxation that will in turn boost the immune system, improve breathing patterns and restore energy flows.
---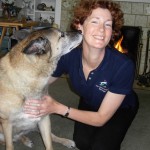 Nicola Way
Vancouver Animal Massage
Vancouver, BC
Service Specialty:
Small Animal
Large Animal
604-781-9279
nicola@vancouveranimalmassage.com
www.vancouveranimalmassage.com
Nicola Way is certified in animal rehabilitation through The College of Animal Physiotherapy in the UK. She has been massaging animals for almost 20 years, providing relief from torn ligaments, over-used muscles, trapped nerves, herniated discs, neurological conditions, arthritis and more, as well as assisting with post-operative recovery. She is trained in deep tissue massage through the Northwest School of Animal Massage and is accredited in cranio-sacral and osteopathic modalities, myofascial trigger point therapy and acupressure. In 2015 she became a FitPAWS(R) Master Trainer using specialized equipment to improve flexibility and strength as part of a rehabilitation or conditioning regime, and she qualified as a Certified Canine Fitness Trainer in 2017 through the University of Tennessee.
---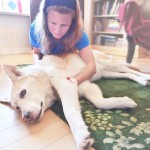 Jen Smith
Ripple Effects Canine Massage
Squamish, BC
604-892-7969
rippleeffectscm@gmail.com
www.rippleeffects.ca
In home massage for canine companions in the Sea to Sky Corridor, Northshore and Yaletown. Special interest in rehabilitation and senior care.
---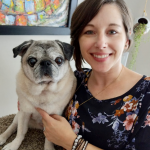 Susan Holm
Mind Body Tail Animal Massage
North Vancouver, BC
Service Specialty:
Small Animal
Reiki
778-919-5652
susan@MindBodyTail.ca
mindbodytail.ca
Susan is a certified SAMP providing Animal Massage, Reiki, and acupressure. Serving 2 areas: North Vancouver with in-home animal massage and onsite massage in Langley, at Peak Animal Wellness Services, a holistic and physical rehabilitation clinic for your pet.
---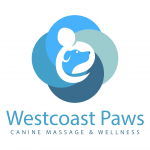 Heather Kennedy
Westcoast Paws
Vancouver, BC
Service Specialty:
Small Animal
Healing Touch
604-313-2863
hkennedy@westcoastpaws.com
---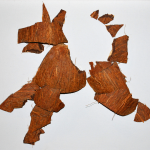 Heather Rankin
Flowing River Pet Therapies
Sunshine Coast, BC
Service Specialty:
Small Animal Massage
Small Animal Acupressure
Reiki
Essential Oils
604-719-1619
heather@firstaidfurpets.com
flowingriverpt.ca
Heather Rankin assists small animals in the following and is certified by the NWSAM, WA:
Small Animal Acupressure (SAAP),
Small Animal Massage (Maintenance)(SAMP).
Other Modalities offered to Large and Small animals:
Reiki l and ll for Animals
Essential Oils for Animals
Other services offered:
FAFP/Walks 'N' Wags pet first aid course
FAFP/Walks 'N' Wags Off the Grid course
Providing the best fit per animal may be either offering a range of services per session or per modality over a number of sessions, or a mix of both. That depends largely on the individual animal receiving the service.